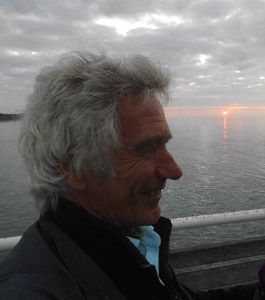 David Birch has become one of the Cotswold's most respected artists and his work can be found in collections at venues as diverse as the University of Bristol and the Confederation Life Insurance Company of Canada. He has exhibited widely at venues including The Royal Academy of Arts in London, The Royal Society of Painter-Etchers and Engravers, The Royal Institute of Painters in Watercolour, The Royal Watercolour Society, The Royal West of England Academy, Bristol, including their prestigious first open exhibition in 2001, and The Victoria Art Gallery, Bath. In addition, his joint and one-man shows in the Midlands include the Birmingham and Midland Institute and the Warwick Museum Art Gallery as well as many exhibitions in Galleries throughout the region. His work is on show and sold in Chipping Campden at The Gallery At The Guild in The Old Silk Mill, Sheep Street and in The Noel Arms Hotel on the High Street.

In February 2004 David Birch and his wife, the artist Annabel Carey, were invited to join with the Rubio Quartet of Flanders in a celebration of the String Quartets of Shostakovich which took place at the Michael Tippett Centre in Bath. The complete String Quartet Cycle was performed and was accompanied by an exhibition of pictures inspired by the music. The success of the exhibition led to an invitation to display it at the Whitehead Building, Goldsmith's College in London culminating in a Shostakovich Study day on 6 November 2004 in which the artists were invited to talk about their work.

A love of landscape initially led David into a 7 year farming career in Warwickshire, Herefordshire and the Cotswolds. His art training, being informal, came from working for a premier fine art and antique dealer, in London and Broadway, Worcestershire and from studying form as a dealer in period watercolours. His home and studio has been in Chipping Campden since 1970 where his ancestry goes back some 400 years. From the age of 17 David began to sell his work steadily, and by 1974 he had become a professional watercolourist. Essentially a 'plein air' painter, much of David's finished work is executed entirely on location and often under severe weather conditions with no great attempt being made to alter nature's contribution of drying heat, rain, snow or ice in order to maintain the spontaneity of the paintings. David has had over 100 Solo Exhibitions in the Cotswolds having painted some 90 villages in the area. In addition, a great deal of David's studio work is devoted to wood engravings, which by their nature require careful and deliberate attention to detail.